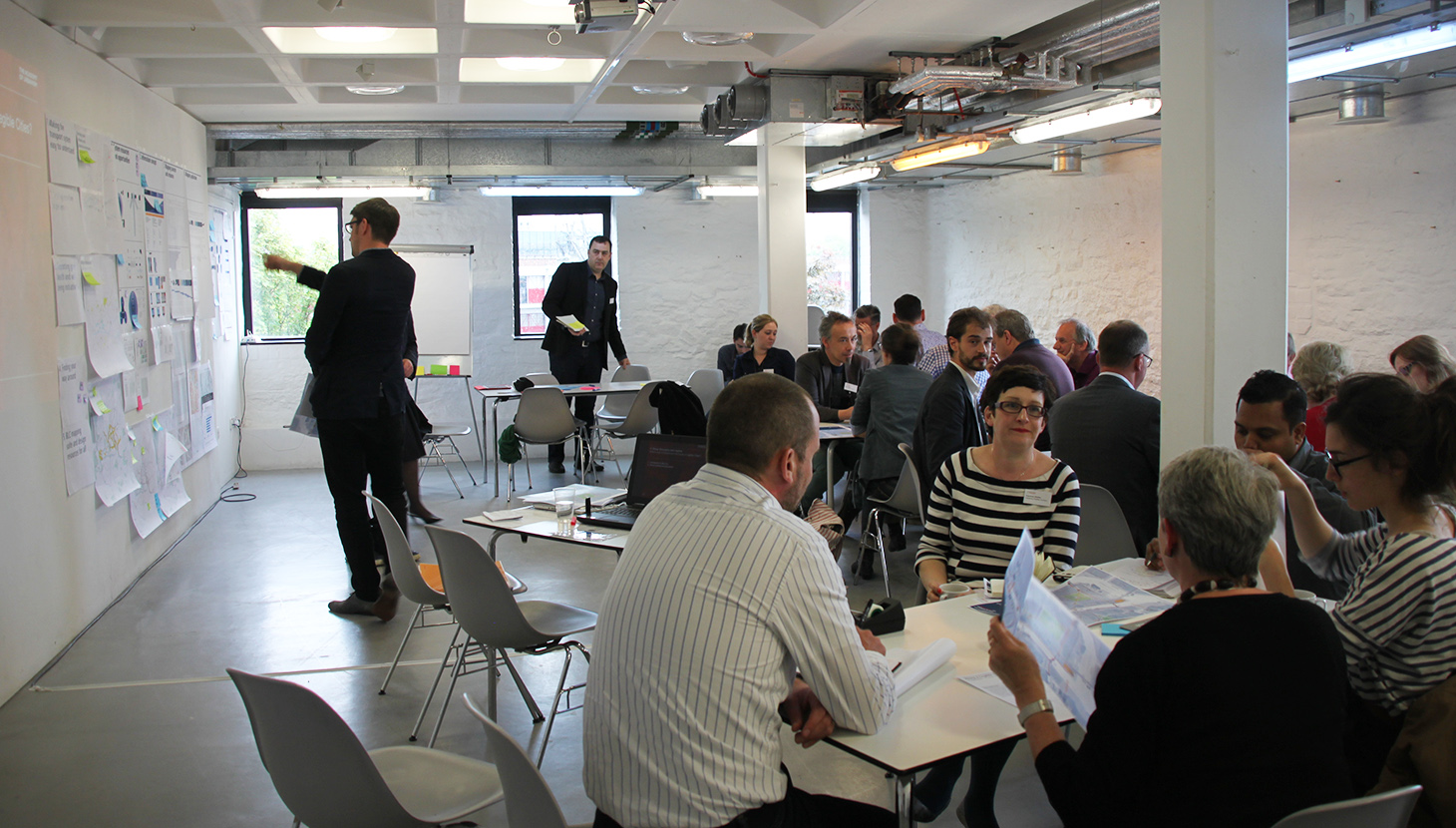 The purpose of these inquiry sessions is:
to explore key 'Culture of Urbanism' themes from a range of perspectives
to provide an exchange between Nordic, UK and other European experience
to engage in a participative inquiry – use knowledge in the room
to present data/evidence/argument/exemplar
to identify key elements of the 'new culture of urbanism'
Inclusive Economic Growth
What does inclusive economic growth look like? (to people, cities, economies)
How is it different from other forms?
How is it/can it be achieved?
What are the key policies/strategies/instrument to adopt?

Led by: Jim Coleman AoU, Head of Economics, Buro Happold
Exploiting informal pop-up and experimental urbanism
What is the scope of informal and pop-up urbanism?
How is it delivered, and by whom? How is it assessed?
What are the benefits of trialling? And risks?
What is good practice lesson in undertaking anymore?

Led by: Rikke Juul Gram, Partner, Schønherr
Creating inclusive places and mixed neighbourhoods
How can spatial redevelopment of social housing areas catalyze positive social chance and improve the quality and interactivity of the human experience?
Which changes are required for property and infrastructure investment?
– including housing, transport, open spaces?
How do we involve stakeholders in the process?
How can temporary use be used as a strategic tool in the redevelopment process?

Led by: Rasmus Cassøe, CFBO & Björn Emil Härtel Jensen, Realdania

Session facilitators Björn Emil Härtel Jensen, Realdania, and Rasmus Cassøe, partner in CFBO, have worked together with the redevelopment plan of the social housing area Værebro Park in Copenhagen. Based on the learnings from redevelopment of social housing areas like the Gellerup area in Aarhus, the session will focus the discussion on how we can rethink and develop a holistic approach to spatial, social and organizational changes as a foundation for creating inclusive and mixed neighborhoods.
Creating future housing for all
Who do we need to provide homes for now (changing demographics)?
What is impact of ageing, migration, urban-rural change?
What type and tenures of housing are required?
How do we provide well designed, affordable, sustainable homes?

Led by: Places for people & Kim Risager, Senior Partner, Arkitema