Keynote speaker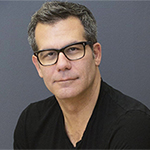 Richard Florida
Author of The New Urban Crisis, University of Toronto
Richard Florida is one of the world's leading urbanists. He is a researcher and professor, serving as University Professor and Director of Cities at the Martin Prosperity Institute at the University of Toronto, a Distinguished Fellow at New York University's Schack Institute of Real Estate, and a Visiting Fellow at Florida International University.
He is a writer and journalist, having penned several global best sellers, including the award winning The Rise of the Creative Class and his most recent book, The New Urban Crisis published in April 2017. He serves as senior editor for The Atlantic, where he co-founded and serves as Editor-at-Large for CityLab
Read more
Also speaking
---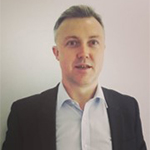 Shane Clarke AoU
CEO, Nano Nagle Place
Shane Clarke is the CEO of Nano Nagle Place in Cork City. The charity celebrates the life and times of 18th century educational and social just pioneer Nano Nagle. The heritage museum is set with in 3.5 acres of stunning architecture and landscaped gardens. The centre is home to a number of community education charities and to the new UCC / CIT School of Architecture. NNP is also developing a reputation as a new cultural venue for Cork City – with the beautifully Goldie Chapel playing host to a diverse range of musicians and concerts.
Read more
---
Pat Curran
Principal, St Angela's College
---
Ann Doherty
Chief Executive, Cork City Council
Ann was appointed as Chief Executive of Cork City Council in 2014. Cork City Council employs 1200 people and is the only organisation in the city that, as provided for in law, represents, leads and serves the communities of Cork City. As Chief Executive of Cork City Council Ann plays a pivotal role in advancing the physical, economic, social and cultural life of Cork City.
Read more
---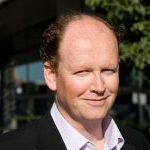 David Flannery AoU
Director, Scott Tallon Walker Architects
David is a Director of Scott Tallon Walker Architects, a leading Irish firm with 90 years' of award winning work in Ireland, UK and Internationally. Following extensive experience in Dublin's docklands regeneration, he established the Cork office of STW in 2004 and has gone on to demonstrate the urban design and tourism potential of Cork Harbour, one of the world's largest natural harbours, through the masterplanning of both Cobh Waterfront and Spike Island, a former military fortification at its centre.
Read more
---
Conor Healy
Chief Executive, Cork Chamber of Commerce
Conor Healy took up the position as Chief Executive of Cork Chamber of Commerce, Ireland in February 2006. Cork Chamber is the leading business organisation supporting and representing the interests of over 1,100 businesses who employ over 100,000 people in the Cork region. Cork Chamber has a mandate to develop and promote policy recommendations that create an enabling business environment and support the region's economic development as well as the delivery of a range of member focussed services.
Read more
---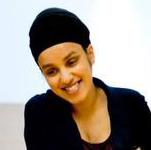 Immy Kaur
Co-founder, Birmingham Impact Hub
Immy Kaur is a Co-founder of Impact Hub Birmingham, a network of citizens, makers, doers, entrepreneurs, activists and dreamers committed to building a better Birmingham and better world. Powered by a 6,000 sq. ft. collaborative workshop in the heart of Birmingham, the Impact Hub is an engine for passion, learning and outcomes where together, the community work to build a better, more fair city.
Read more
---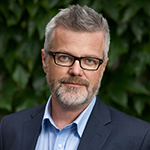 Seán Kearns
Director, Reddy Architecture + Urbanism
Seán Kearns is an architect with over 25 years of experience in architectural and urban regeneration projects in Ireland, Australia, Russia and Qatar. He is currently Director of Reddy Architecture + Urbanism Cork office with responsibility for projects across a range of sectors that include residential, hospitality, leisure, retail, education, technology, health, office, civic and transport.
Read more
---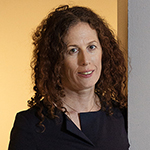 Mary McCarthy
Director, Crawford Art Gallery
The Crawford Art Gallery is National Cultural Institution dedicated to the visual arts. Through its temporary exhibitions, publications and education programmes, the Crawford Art Gallery is committed to fostering recognition, critical assessment, and acknowledgement of historical and contemporary Irish and international art practice. Mary has recently curated Cork Conversations in collaboration with Cork City Council -a series of talks and workshops focused on generating dialogue on city making.
Read more
---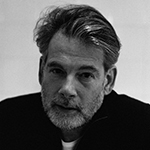 Riccardo Marini
Founder, MariniUrbanismo
Riccardo is an architect and chartered town planner with a deep knowledge of developing people-centred solutions. He was born in Pistoia, Tuscany and went on to graduate from the Mackintosh School of Architecture. After working for many years as a senior city officer, he worked as a director with Gehl architects in Copenhagen and founded Marini Urbanismo in 2017.
Read more
---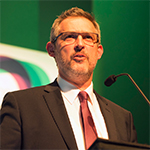 Kevin Murray AoU
Director, The Academy of Urbanism
Kevin Murray is a highly experienced town planner and urbanist, with over 30 years experience in the fields of planning, regeneration, urban design and economic development. Kevin is a founder Director, and past Chairman, of the Academy of Urbanism and Honorary Professor of Planning at Glasgow University. He is a Past President of the Royal Town Planning Institute and was a founding member of the Urban Design Alliance.
Read more
---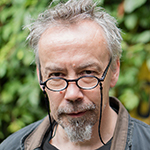 David Rudlin AoU
Chair, The Academy of Urbanism
David is a director of URBED, Honorary Professor at Manchester University and Chair of the Academy of Urbanism. In 2014 he was also the winner of the Wolfson Economics Prize. He spent his early career with Manchester City Council and was a founder member of the Homes for Change Housing Cooperative, responsible for one of the flagship schemes in the area. He leads URBED masterplanning work and has been responsible for a series of high profile masterplans across the UK.
Read more
---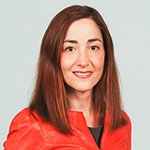 Susana Ruiz Fernandez
Architect, Urban Planning Office, City of Bilbao
Susana is Senior Technical Officer at the Urban Planning Office of Bilbao City Council. Previously she was project manager in strategic planning and operations at the Department of housing in the Basque Government. She has a degree in Architecture from the University of Navarra and a Masters in Town Planning and Real State Valuations from the Polytechnic University of Catalonia. She is currently studying a degree in Environmental Sciences.
Read more
---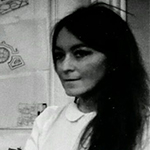 Susie Stirling
Head of Placemaking & Housing, Scottish Government
Susie is the Head of Placemaking and Housing, within Planning and Architecture, at the Scottish Government. She helped to create Scotland's first policy statement on design called 'Designing Places' and is responsible for working with Ministers on policy and advice together with local authorities and house-builders to deliver design outcomes. Working at all scales in design, Susie is inspired by creating efficiencies and quality in the planning system. In particular, she developed a new form of strategic mapping for Scotland's National Planning Framework.
Read more
---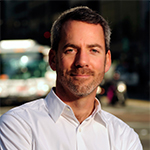 Jeffrey Tumlin
Director, Nelson\Nygaard Consulting Associates
Jeffrey Tumlin is a principal and director of strategy at Nelson\Nygaard Consulting Associates, a North American transportation planning and engineering firm that focuses on sustainable mobility. For more than twenty years, he has led station area, downtown, citywide, and campus plans; his major development projects have succeeded in reducing their traffic and CO2 emissions by as much as 40%, and accommodated many millions of square feet of growth with no net increase in motor vehicle traffic.
Read more
---