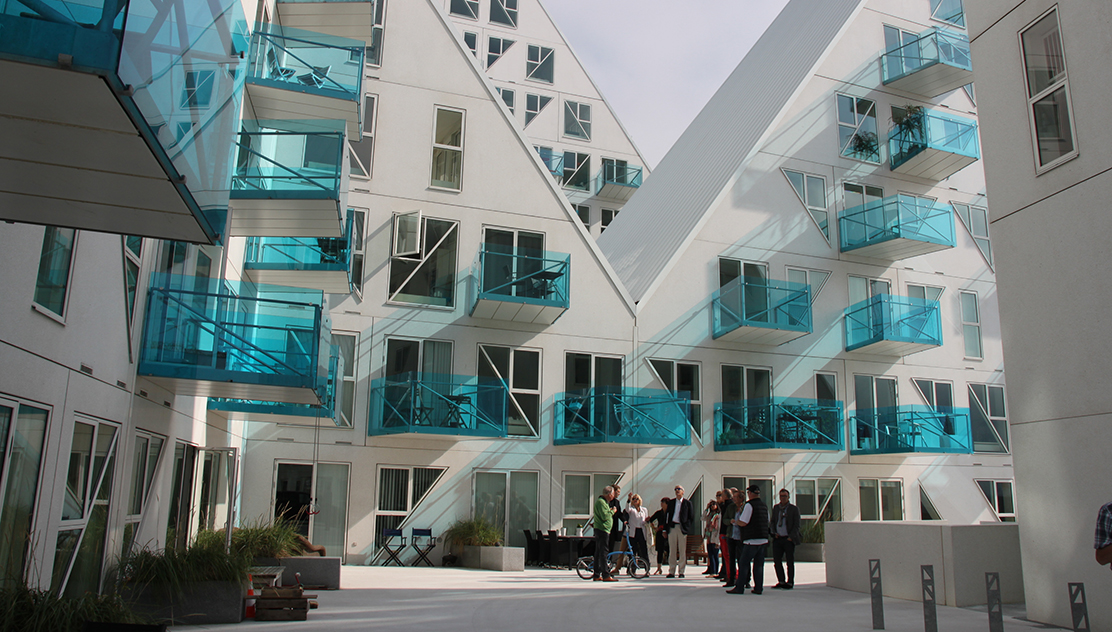 Outline Programme
(The programme and times may be subject to change – further details and regular updates will be available on this page)
---
Arrival Day – Thursday 14 September 17:00 – 20:00
Welcome
Registration and Opening Drinks Reception
Hosted by the City of Aarhus at the famous City Hall, designed by Arne Jacobsen and Erik Møller
---
Day One – Friday 15 September 08:30 – 17:00
Orientation
Find your feet in Aarhus and get to grips with the local and international context. Hear from a range of the city's key stakeholders, from those leading at a strategic and policy level through to the team behind the hugely ambitious City of Culture programme. This full day includes presentations and study visits to the city centre, waterfront and surrounding neighbourhoods.
---
Day Two – Saturday 16 September 08:30 – 18:00
AoU International Congress
A new culture of urbanism: discover new and emerging approaches to city-making that tackle the biggest issues facing our towns and cities, including: inclusive growth, social integration, infrastructure, digital urbanism, housing, culture and more. The day will be shaped around a set of high-level plenary speakers and 'intelligent inquiry' sessions.
Already confirmed to speak:
Prof Rob Adams AM, Director of City Design and Projects at the City of Melbourne
Annette Galskjøt, CEO of the International Federation of Housing and Planning (IFHP)
Jan Gehl AoU, Founding Partner of Gehl Architects and Honorary Academician
Tinna Nielsen, Founder of Move the Elephant for Inclusiveness
Day Two – Saturday 16 September 19:00 – Midnight
Congress Dinner
An evening of fun and entertainment at Centralværkstedet
---
Day Three – Sunday 17 September 09:00 – 11:30
Monocle Hosted 'In Conversation With…'
Founding Editor of Monocle, Andrew Tuck, will host a discussion with four leading and inspirational city-makers including Rob Adams and Jan Gehl, with more to be announced.