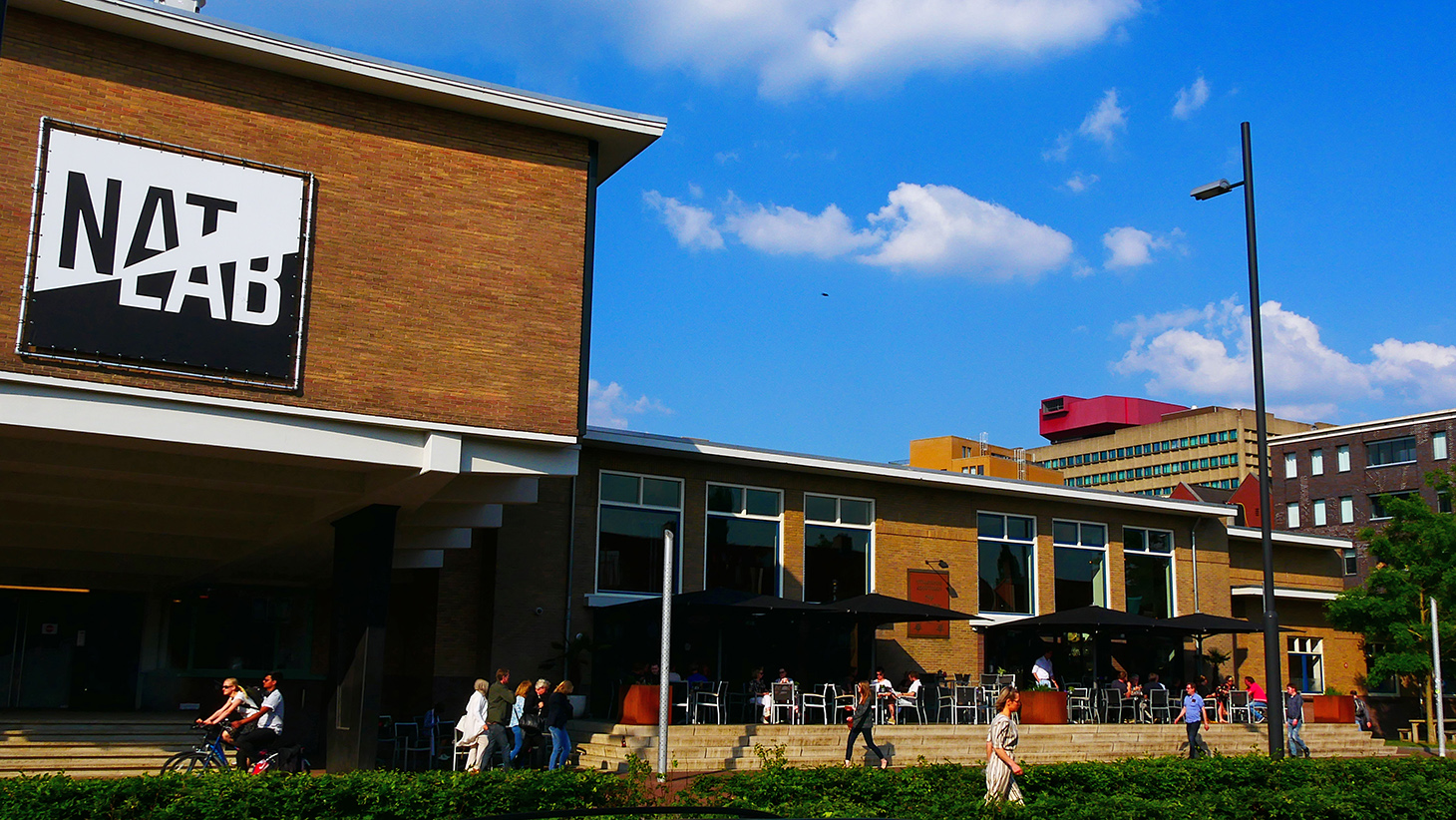 On Friday 21 June, we will be in the cultural centre and former Philips research department, Natlab.
Natlab is a household name, in Eindhoven and far beyond. Short for Philips Natuurkundig Laboratorium (Philips Physics Laboratory), it is the place where Philips scientists did years of research and where many inventions were made. It is also the place where special guests have been received. Albert Einstein, for example, gave a lecture and Queen Wilhelmina made contact with Indonesia via a radio link.
Natlab gained world fame for being home to the most important Philips inventions, such as the videolangsplayplaat (VLP), the precursor of the CD. The development of the CD (partly together with Sony) led to other innovations such as the no less important CD-ROM.
Natlab has had a new future since 2013. It has begun a new life with the arrival of film theatre Plaza Futura and institutions such as Broet, Baltan, Architectuurcentrum Eindhoven and educational institution SintLucas. ​The building contains five film rooms, a theatre room, two exhibition rooms, a film studio, a laboratory for art, media and science and a large café-restaurant. Housing the best film, theatre, dance, exhibitions, lectures and debates in the city, Natlab is already called the new cultural heart of Strijp-S.