Ahead of this year's Congress, in this piece, the second in our series exploring Cork and its city-region, Mary McCarthy, Director of Crawford Art Gallery, discusses the importance of community, culture and conversation to ever changing towns and cities.
As a maritime city, the volume of traffic from the sea has been and still is a defining characteristic of Cork city and region. With the Vikings came craft skills and coinage, the Elizabethans brought their language, the Dutch merchants brought skills in trade and banking, the French Huguenots brought their silver work and sail making, the small but resilient Jewish community left a rich heritage of silver making, fiction writing and filmmaking.
This creative influx from the world has shaped and continues to shape Cork. Cork is a city of trade, a city of conversations. Cork is connected globally via the many educational institutes, cultural organisations and international companies based here, who all bring an influx of talents from many parts of the world to the region.
Cork as a city is once again at a moment of apparent significant physical change. There is a palpable sense of possibility in the air; possibility that Cork can become a significant urban centre, balancing urban growth with a commitment to developing and sustaining a city that is open and committed to a quality of life agenda.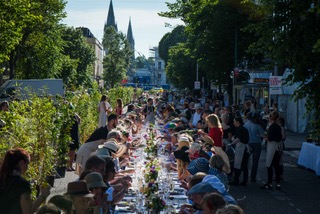 Cork's Long Table Dinner © Joleen Cronin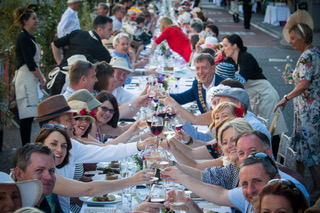 As towns and cities go through seemingly rapid periods of growth, the psychology of place alters as dramatically as the physical topography. Places that were once familiar, skylines that were populated by silos and spires, concrete office blocks and abandoned sites, suddenly change or disappear. Rapid city changes, while welcomed by many, can also be disconcerting for residents and visitors, and lead to a sense of disorientation and separation, where the streets literally have no names.
This effect is multiplied with new developments, as residential and infrastructural projects can alter the physical backbone and spirit of place.
Artists and cultural organisations have a significant role in supporting us in such times, both to know our places and neighbourhoods better and enabling us to create new connections with unfamiliar places and people.
Artists throughout the centuries have also given us our best descriptions and depictions of places. For instance, The Raingod's Green, Dark as Passion, by author Kevin Barry, provides us with a dynamic and muscular description of Cork.
'If cities are sexed, as Jan Morris believes, then Cork is a male place. Personified further, I would cast him as low-sized, disputatious and stoutly built, a hard-to-knock-over type. He has a haughty demeanour that's perhaps not entirely earned but he can also, in a kinder light, seem princely. He is certainly melancholic. He is given to surreal flights and to an antic humour and he is blessed with pleasingly musical speech patterns. He is careful with money. He is in most leanings a liberal. He is fairly cool, usually quite relaxed, and head over heels in love with himself.
At the very least, the last of this is true: the city of Cork is besotted with itself, and it talks of little else. Quite right, too – it's a gorgeous place, it's enormous fun, and it has an operatic atmosphere. By operatic, I mean that its passions are fervently held and fervently debated, and there is a native tendency to melodrama: the hand gestures are near-Italianate. I lived in the city from my early twenties until my early thirties – it is in many ways responsible for the creature that I have become, and I hold no rancour against it for this. In fact, though it's a decade and a half since I lived there, when I go back to visit now it still feels a bit like going home.'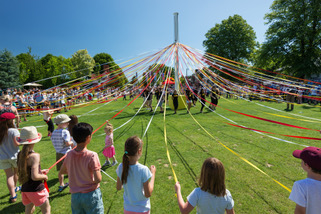 Fitzgerald's Park © Jed Niezgoda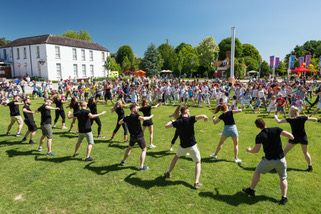 Barry's description captures an essence of Cork, a state of Cork that is as psychological as it is material. It captures the essence of Cork's character – a place that is both proud and defensive, a place that is simultaneously local and global, dramatic and passionate, a city that can posture and pose. A city at play.
It becomes critically important to recognise the role that cultural organisations and artists can have in the sharing and shaping of historical identities – identities that can be complex and ambiguous – and in how they can support the process of the creation of new, inclusive stories that enable people to recognise themselves and make connections in unfamiliar places.
Cities like Cork, that are on the cusp of significantly-scaled development, face complex challenges that go beyond economic planning and development, to include:
How to enable narratives to emerge, which capture history without getting caught in stifling nostalgia, and which prioritise a certain generation's lived experience?
How to create new conversations and open dialogues, where new memories can be created to express the current lived experiences of many?
How do we regenerate in a way that is life-affirming, enhancing and people- centred, rather than just following global capital trends?
How to support communities to understand and internalise place?
How to engage and listen to people and their aspirations?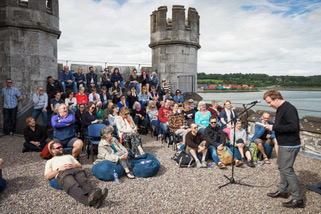 Kevin Barry at Blackrock Castle ph Jed Niezgoda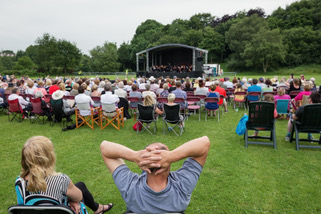 Fleischmann in the Glen © Jed Niezgoda
Experience of place through cultural experience allows people to create powerful personal connections in such dynamic times. What is the role of artists and designers in shaping Cork?
As a Cultural City, Cork hosts many significant festivals annually and is home and host to many arts organisations and artists. The many city-based projects animate the city and generate new experiences of familiar places. The artist and organisations who produce work here therefore have a powerful and active role in supporting Cork explore its evolving identity.
Cork is home to many artists and cultural organisations. Organisations such as National Sculpture Factory, The Firkin Crane, Triskel Arts Centre, Everyman Palace Theatre, Cork Printmakers and Crawford Art Gallery are housed in re-used or repurposed buildings such as Tramway depots, a Butter Market and a Custom House, while others like the Glucksman Gallery are situated in award winning new architectural buildings.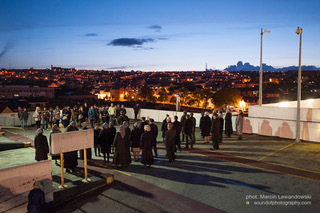 Berlin Love Tour on the roof of the city hall © Marcin Lewandowski
This city's cultural infrastructure has been supported by local and national cultural policies and the festivals and organisations benefit from wide city audience participation.
The presence of artists in cities brings vigour and fresh perspectives, providing a vital and often under-recognised role in the city making process. The challenge is usually how to harness that energy and vigour without co-opting and formalising the very essence of its potency?
Cork author Frank O'Connor, when speaking to the BBC in 1961, said "Towns and cities have a mental age of their own. The mental age limit defines the period after which a young man or woman of talent ought to pack his bags and get out. I don't know exactly how you judge the mental age of a town, but one way is by its bookshops and libraries, art galleries and theatres and concerts."
The Academy of Urbanism Congress comes to town in June 2018. It will be an extraordinary opportunity to continue the discussions seeded in Aarhus (congress of 2017) in the context of Cork: a European Capital of Culture. City-wide conversations on city making are more vital and necessary than ever, to enable us collaborate better and to support our understanding of our different roles and responsibilities in attempting to create places that are generous and capable of accommodating our posturing and playacting.
Please come and check out the mental age of Cork!
Mary McCarthy is director of The Crawford Art Gallery
—
Images courtesy Cork Mid Summer Festival
---