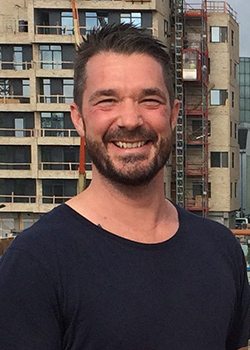 Martin Thim has been an entrepreneur since high school and is working in a cross field between city development projects, sustainability, culture and creativity.
For the last decade Martin has worked with sustainability projects and build Denmark's first sustainability agency called Worldperfect, but at the same time took the time to create the project called Kulbroen – The Coal Bridge (www.kulbroen.com) which is a bottom up city development project.
Since leaving Worldperfect last year, Martin have been organizing Europe's largest conference on creativity, Creativity world Forum, that will take place in Aarhus in November this year.
You can listen to a nine-minute podcast about Martins four lives here: https://www.spreaker.com/user/akkurator/my-four-lives-by-martin-thim-kulbroen-an