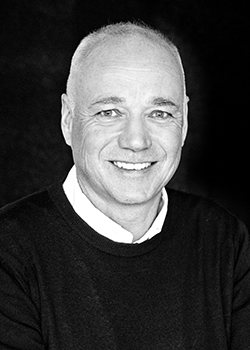 Kim Risager is a Senior partner in Arkitema. He is both creative and business manager of a large business area, which is involved in the entire breadth of the profession, from housing, company headquarters and sports facilities to retail outlets and shopping centres.
Kim's role is wide ranging, encompassing both business understanding and the development of construction projects as well as creative concept development, design and detailing.
As creative manager, Kim has been responsible for a large number of Arkitema's projects, some of the most distinctive projects in Aarhus include CCI Europe, Danfoss Redan's headquarters, The City Tower, and the KMD building.