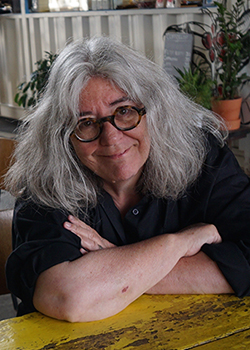 Juliana Engberg is currently the Programme Director of Aarhus 2017, European Capital of Culture.
An award winning and internationally recognised curator and cultural producer, she has a reputation for creating ground breaking, compelling and engaging multi-form festivals, visual arts projects, commissions, events and public engagement programs.
Juliana is known for her authentic engagement and approach with artists, organisations, governments and corporations. Her work is valued for its understanding of site, context, history and the legacies that are produced from bringing these opportunities into play with art and events that captivate and inspire a public.
Her 30+ year career as a curator at the international and national level has enabled her to develop a knowledge and network of artists, colleagues, associates and aligned professionals to ensure the best outcomes for projects. Her connections, experience and history with the world's leading artists is exceptional and impeccable, and provides the opportunity to create world class commissions.
Experienced in delivering complex, time sensitive and time expansive projects, Juliana has demonstrated her skills in project planning to meet deadlines and work collaboratively with logistical constraints. Most of her major projects have had a development, planning and delivery of two to three years.
Juliana has led numerous teams of producers and project managers and has overseen the technical and built deliverables of each of her projects. Major projects have included being Artistic Director and Curator: Australian Centre for Contemporary Art (2002-present), 19th Biennale of Sydney (2014), and Commissioning Curator of City of Sydney Legacy Project (2014) and Carriageworks Special Biennale Project (2014)