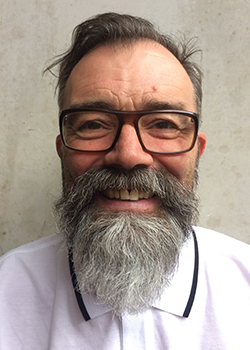 Educated as an architect at Oxford Brooks University and Westminster University Stephen has been based in Aarhus, Denmark since 1984. Stephen has combined practice as a partner at internationally acclaimed Schmidt Hammer Lassen Architects and with teaching and research as associate professor at Aarhus School of Architecture. Projects include award winning University of Aberdeen, Sir Duncan Rice Library and City of Westminster College in London.
For the past five years working as chief city architect in Aarhus City Council Stephen has gained insight and experience working within a politically led organization. The combination of working in private practice and public office combined with research and teaching enables a keen understanding of the processes and demanding roles and responsibilities we architects have both at political and local community level as well as in a global perspective.
As Aarhus City Council's chief city architect Stephen works towards ensuring the city develops in a way where architectural considerations are held in the highest regard and contributes towards continued innovation in relation to city planning, urban design and architectural quality.