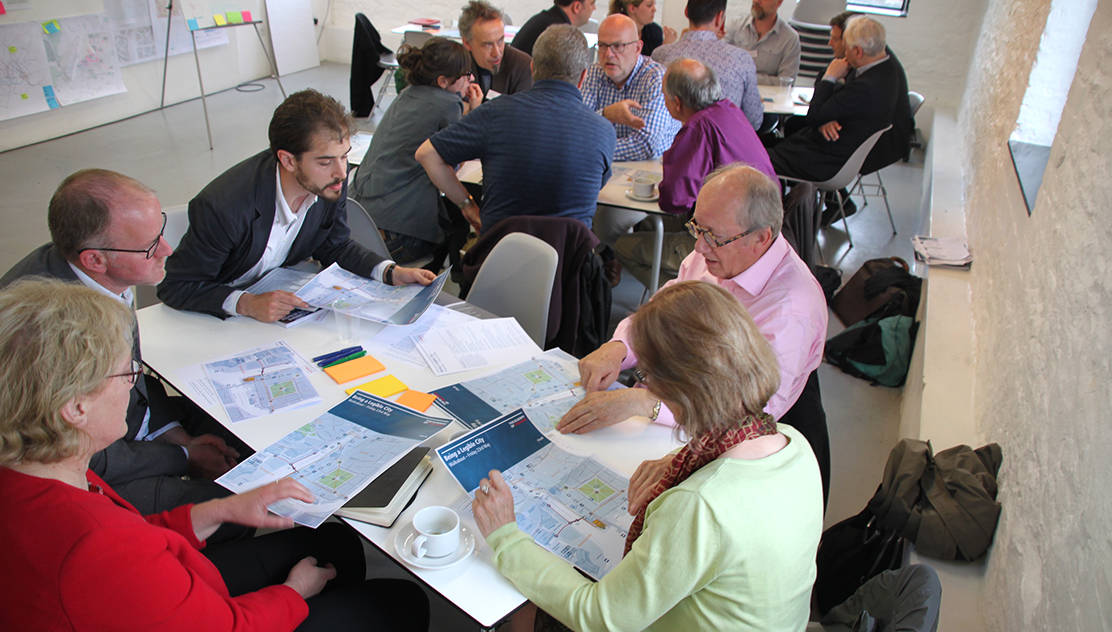 This year's Congress will feature six workshops exploring subjects related to The Future of Urbanism. All workshops will run concurrently on the Friday 10th June at 14:00.
The six workshop themes are:
1. Solving the housing crises: New Thinking – New Solutions
Chaired by Jim Coleman, Head of Economics and Business Planning, BuroHappold Engineering, with:
Chris Buckle, Associate Director, Residential Research and Consultancy, Savills;
James Gross, Masterplanning Director, Barton Willmore;
Joe Sarling, Associate Director, Nathaniel Lichfield;
Barney Stringer, Director, Quod;
Janet Sutherland AoU, Director, The Academy of Urbanism.
2. Designing for active travel
Chaired by Henk Bouwman AoU, Director, The Academy of Urbanism, with:
Robin Buckle AoU, Head of Urban Design, Transport for London;
George Weeks, Urban Designer, Transport for London.
3. The Digitized City
Chaired by TBC, with:
Julie Alexander, Director of Urban Development, Infrastructure & Cities, Siemens;
Charles Landry, City Innovater, Charles Landry.
4. Healthy People, Healthy Places, Healthy Planet
Chaired by Prof. Brian Evans AoU, with:
Søren Hansen, Project Director, Ramboll;
Simon Price, Deputy Managing Director, Ramboll Environ UK;
Dr. Anthony Riddle, Associate Director, Ramboll;
Henrik Seiding, Executive Director, Ramboll Management Consulting.
5. Urban democracy
Chaired by Biljana Savic AoU, Director, The Academy of Urbanism, with:
Sophia de Sousa AoU, The Glass-House Community Led Design;
Jane Jose, CEO, Sydney Community Foundation & Sydney Women's Fund;
Joel Mills, Senior Director, Communities by Design, American Institute of Architects;
Erin Simmons, Director of Design Assistance, Centre for Communities by Design
6. Towards the Urban Manifesto 2026
Chaired by David Rudlin AoU, with:
Victoria Pinoncely, Research Officer, The Royal Town Planning Institute

Previous Congress workshops